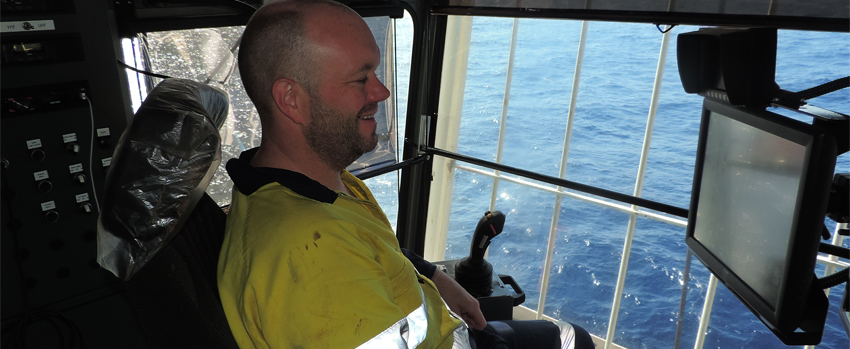 Crane operators
Scandinavian Operator Service AS provides crane operators for all possible assignments both offshore and onshore. The company itself was founded on a few highly experienced and professional crane operators and riggers. Today it has become a point of honor to have the best, most efficient and highly professional crane operators and riggers in the industry.
Offshore Crane Operators.
An offshore crane operator today is not "just" about pulling a lever up and down or left and right to operate the crane. To be able to perform sophisticated subsea operations often within the centimeter on 1000 meters depth, offshore cranes being build today are often high technology and highly computerized with functions as heave compensation, constant tension and auto-tension etc. An offshore crane operator will have to be able to operate these cranes sometimes under very extreme conditions where divers are working in the other end of the wire at 200 meters depth and are relying that the crane operator in fact knows what he is doing and make no mistakes.
At Scandinavian Operator Service AS, we make sure that our crane operators are highly qualified, educated and experienced within their line of work. All of our offshore crane operators are required to have at least two years of documented experience as offshore crane operator and hold a riggers licence.
All our offshore crane operators are required to hold a offshore crane operators license recommended by OMHEC (Offshore Mechanical Handling Equipment Committee) and/or the Norwegian G5 offshore crane operators certificate issued by KOSAR.
Onshore Crane Operators.
As well as offshore cranes, onshore cranes are also under constant development. The more sophisticated a crane become the more technology will have to be understood by the operator.
Onshore cranes are also a business area Scandinavian Operator Service AS fills with experienced, professional and dedicated crane operators. Regardless the category of cranes we have the crane operator for the assignment!